Centoni Surfaces - Premium Solid Core Surfaces For The Home
Centoni is a range of 12mm solid core benchtops that have all the beauty and appeal of ceramic combined with exceptional practicality.
Centoni Compact Surfaces are a perfect surface for kitchens, but are equally at home in the bathroom.
Centoni can be safely installed in your home using standard woodworking tools. So Centoni successfully avoids all the time consuming delays and inconvenience of other surfaces.
Centoni Compact Surfaces have a multilayer structure. They are produced by bonding a fibrous core, together with melamine impregnated decor papers, under high temperature and pressure.  This makes it particularly suitable for areas where there may be an extra requirement for hygiene standards and enhanced moisture resistance such as in kitchens, bathrooms and living spaces.
The combination of durability and sleek design make Centoni Compact Surfaces perfect for a variety of solutions within the residential interiors market, from kitchen benchtops to study nooks, vanity tops, dining tables and more.
QUICK FACTS
– Modern square edge
– 12mm thick
– Resistant to reasonable heat
– Resistant to stains from everyday use
– Enhanced moisture resistance
– Two finishes – Textured or Smooth
More Information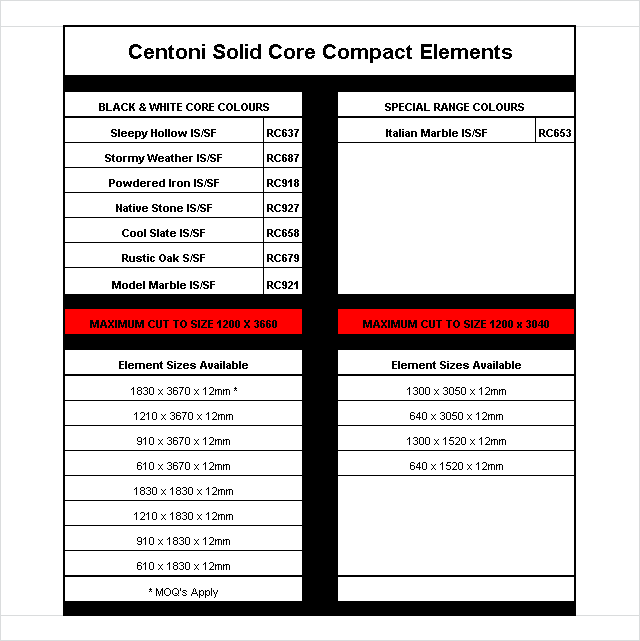 Brochures
Warranty & Installation
Technical Specifications